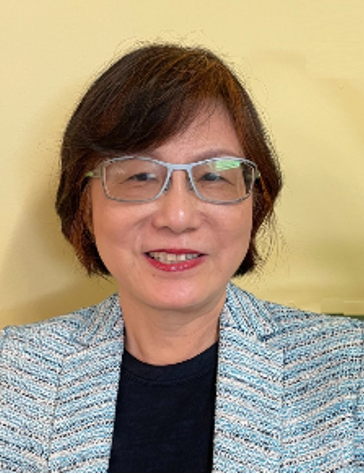 Arcadyan Technology Corporation is a Taiwan-based manufacturer that focuses on 5G, Multi-access Edge Computing (MEC) switches, broadband access technology development, and optimizing audio and video streaming quality. Arcadyan delivers a full line of broadband access and digital home solutions. We asked Janet Chen, CTO, to find out more about why Arcadyan strongly supports an open source community approach and what advantages a company gets from joining Dent.
Can you tell us a little about your organization?
Founded in 2003, Arcadyan Technology specializes in broadband, multimedia, wireless and mobile network communications. Arcadyan focuses on the research and development of wireless communications, Multi-access Edge Computing (MEC) switches, 4G/5G high-speed network Fixed Wireless Access (FWA), small cell devices. We combine voice and multimedia technologies in order to provide diversified solutions for a digital home using mobile broadband systems, multimedia over wireless networks, and equipment for 5G vertical scenarios.
Arcadyan Technology has been actively investing in R&D for many years and continues to maintain a leading position in the global networking industry. With our R&D talents and industry experts, our R&D team is leading the industry in hardware design, software and management development. We sell customized and differentiated products and services that meet our customers' needs. We have developed full featured and comprehensive smart home networking solutions, customized Multi-access Edge Computing (MEC) switches and more. For more information, visit www.arcadyan.com
Why is your organization adopting an open-source approach?
Arcadyan believes that an open-source network operating system (NOS) will be an important option to pool together wisdom and strength to support networking operating system development. Open source provides an open area to allow experts in different areas to have a place to contribute their knowledge and skills to the public.
Customers always have the freedom to choose proprietary or open source NOS technologies. We encourage open source because it is the place for innovation. It's a creative paradise.
Why did you join Dent and what sort of impact do you think Dent has on the edge, networking, and IoT industries?
Arcadyan develops edge and access market segment products for vertical domains. Our Multi-access Edge Computing (MEC) switches are suitable for enterprise and edge networking and as IoT application backhaul.
We believe these are growth areas.
Arcadyan sees edge, networking and IoT industries converging as 5G quickly becomes more prevalent.
What do you see as the top benefits of being part of the Dent community?
It is helpful for the future product development. As part of the Dent community, we can learn market trends in enterprise and edge business segments. Another benefit is communication and information sharing around feature development in the open source community to meet future market demand.
By cooperating with chipset vendors, for example, it may create more features on silicon allowing for more creative applications to be developed in the future.
What sort of contributions has your team made to the community, ecosystem through Dent participation?
Arcadyan had router networking experience in hardware and software development for tier-one telecoms. On the software side, we have our own firmware and network management team. On the hardware side, our technology covers xDSL IAD, GPON Router, WIFI, MEC SDN switches and 5G small cells.
By providing platforms for Dent NOS, we are actively contributing our expertise in hardware development, software integration and testing.
What do you think sets Dent apart from other industry alliances?
The Dent project welcomes new contributions. As a representative on the General Board of the Dent project, we see the Dent open source community as a community that can collect and aggregate public wisdom and guide trends in technology development.
How will Dent help your business?
Dent product development and cooperation is based on open-source networking around the Enterprise segment. It may show, for example, that it is good for some customers to get a high cost performance ratio with Amazon extra services. This type of information can expand our company viewpoint on this product segment.
What advice would you give to someone considering joining Dent?
Silicon vendors, ODMs, SIs, OEMs, and end users across all verticals should consider joining the Dent community. There are many novel applications that may occur in the near future. The availability of NOS options may make your product or business more profitable.