Croatia-based open-source company Sartura is actively involved in open-source projects and ecosystems as part of its service-oriented business model. Sartura believes that the reason why open source is critical to the IT ecosystem is that it relies on a non-proprietary model and shared effort, the result of which is common good created by a large number of people, each with different goals.  
Sartura has years of experience in providing embedded Linux support on various architectures supported by different semiconductor vendors. Sartura makes use of open-source engineering to bridge the gap between open-source as a technology demonstrator and open-source as the basis for enterprise-level technology.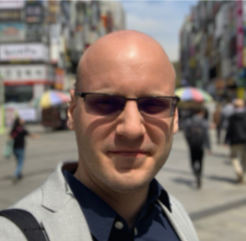 We talked with Luka Perkov, CEO of Sartura, to find out why they are committed to contributing to the Dent project and how using upstreaming as a permanent strategy is important to Dent.
How is Dent different from other embedded Linux projects that you're experienced with?
We built our reputation by providing services for Linux-based projects that eliminate vendor lock-in and empower companies and users to seize control of devices from the Wi-Fi and CPE ecosystem. Dent does the same in the Ethernet switch domain by unifying companies from diverse industries toward a shared goal: an open-source, full-featured network operating system. However, the Dent project stands out for its inclusiveness of every project and community member, which is why we feel motivated to contribute to the project in various segments.
Please explain some of the other open-source networking projects that Sartura is involved with and why your company invests so heavily in giving back to the open-source Linux networking community. Which projects are of particular interest to the Dent community?
As mentioned, Sartura started by providing considerable contributions to projects such as OpenWrt, which is a Linux-based distribution for embedded devices such as home gateways or wireless routers. Companies looking to leverage these projects also regularly turn to us for development, integration, and consulting services to tailor the distribution to their needs.
In the past year, we launched Replica.one, an open-source and customizable Gentoo-powered firmware builder for various networking infrastructure components. The builder can currently generate firmware based on popular third-party distributions (Debian, Ubuntu, and Gentoo), and this is going to be extended to support additional distributions as well. Another key trait of the builder is that it leverages upstream community projects such as Linux kernel, U-Boot, systemd, BusyBox, and others to ensure that the generated firmware benefits from the latest mainline advancements of upstream community projects. We are continuously working together with the Dent community to demonstrate and evaluate this technology and its benefits for the Dent project. 
Why did Sartura join Dent? What's the benefit for Sartura?
Dent aligns perfectly with our mission of contributing to and improving open source projects. Regarding the benefits, we provide software and support services to companies looking to leverage the Dent concept.
In the long term, we are working with the Dent community to officially adopt our Replica.one platform, which would enable Dent to leverage a unique Linux-based NOS that runs on devices ranging from Wi-Fi access points and CPE to high-end network switches and core routers.
What's the benefit to network equipment vendors of having a standardized network OS?
The Dent project and the Replica.one platform provide open source and Linux-based NOS solutions that eliminate vendor lock-in and enable easy customization for various network applications and workloads. They allow equipment vendors to compete with industry giants by offering affordable hardware coupled with a free and Open-Source NOS that their customers can tailor to their requirements.
Do you envision that each network vendor will make extensive modifications to Dent for their specific device, potentially using only those components of Dent that they need? Or, is the vision similar to server Linux distributions where a server vendor takes a standard Linux distribution and ships it with little modification to ensure that apps can run on it?
I believe that we will see a little bit of both. Some vendors will go the extra mile to enable specific use cases on their devices and attract particular sectors and companies. Others will likely take the safer route by simply ensuring a functional base feature set on their hardware.
This uncertainty is a key reason why end-users opt for open-source software – they retain the ability to modify and customize their NOS in ways that are not possible with traditional closed-source NOS providers.
Can you summarize Sartura's recent mainline contributions and how these contributions benefit Dent and their user base?
We work with Dent to increase the level of support for numerous devices within the ecosystem that both Dent and Replica.one utilize. Once Dent supplied us with initial hardware samples, we started implementing and contributing the Board Support Package (BSP) to the mainline Linux kernel. This work includes delivering support for components such as power supply and sensors. We upstreamed several kernel drivers, including the Delta DPS-920AB PSU drivers and the Texas Instruments TMP1075 sensor. The support for the latter component significantly reduces maintenance overhead in the Dent project since many switches supported by Dent use this sensor. I would particularly like to thank our lead kernel developer Robert Marko, who continues to drive these upstreaming efforts forward and collaborates with the Linux community.
We implement a zero-patch policy throughout these efforts, which means that we contribute everything back to respective upstream repositories. Furthermore, we apply the same principle throughout our Replica.one platform development to enable customers with a long-term alternative to the current Open Network Linux Platform (ONLP) based concept.
How do you engage with the Dent community? (Example: pull requests on GitHub, providing assistance on mailing lists, provide strategic guidance on architecture)
Sartura is very active through different subgroups of the Dent project, including Dent Developer Discussions, the Roadmap and Features Working Group (RFWG), and the Upstream Working Group (UWG). We are currently working together with Dent to set up support channels, where we aim to provide a range of development, integration, and educational services to companies starting with Dent.
What is the Dent Working Group on upstream components and drivers? How does someone join?
We believe that for any open-source project to be sustainable, it must collaborate with the ecosystem it utilizes. Leveraging upstreaming as a permanent strategy brings several short and long-term benefits to the project, including reduced maintenance costs, easier upgrades, and higher code quality. Because of this, we initiated the Upstream Working Group, which aims to align the project members' goals on the critical element of upstreaming and thereby ensure technical excellence, longevity, and increased commercial growth of the DENT project. To get an invite, please consider subscribing to the Upstream Working Group. We welcome all interested parties to join the Upstream Working Group meetings held every second Monday at 7:00 am Pacific Standard Time (PST).