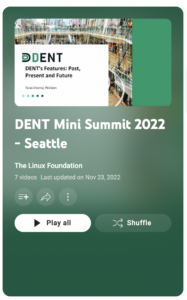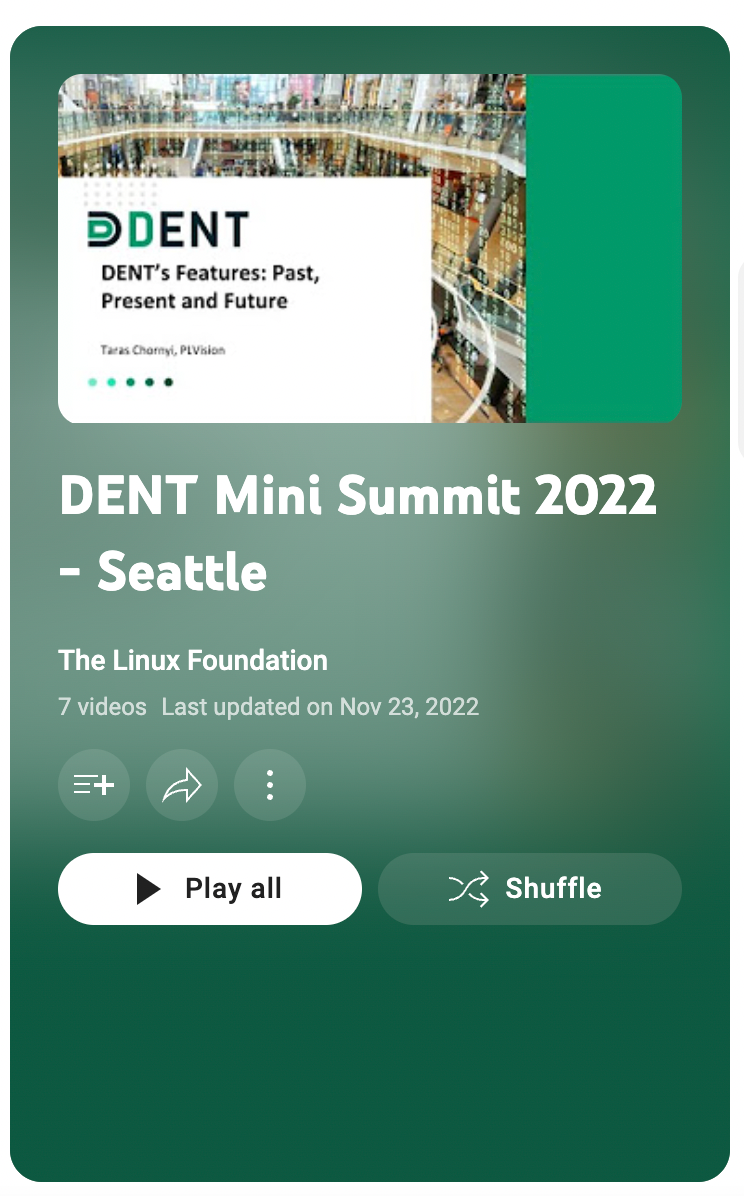 The DENT community held its first Mini-Summit, "NOS for the Distributed Edge: A Mini-Summit on DENT Ecosystem," in November 2022 alongside ONE Summit. The mini-summit featured 7 session presentations with almost 70 attendees (both in-person and virtually).
Topics included:
DENT's Features: Past, Present, and Future
DENT and Its Vision
DENT Deployment
DENT Adoption – a Panel
DENT's Testing Infrastructure
DENT Technical Overview
DENT and Open Source Communities
Session videos are now available for on-demand viewing, here.
Thanks to all who participated to make this a great event, from speakers, to attendees, to staff and those watching the sessions on-demand!